Pull Up Banners
Pull Up / Roll Up Banners are one of the most cost effective methods of indoor and outdoor advertising. Perfect for shows and events, artXpress are leaders in the creation of Elegant and Effective Pull-Up Banners, for any application. We also offer some of the fastest turnaround times in the industry, in many cases from Design to Delivery in 24hrs!!!

At artXpress, we create Quality Pull Up / Roll Up Banners and ship Australia Wide.

- XHD Full Colour Print
- Lightweight or Heavyweight Models available
- Bamboo Wooden Pull Up Banners
- 700, 800, 850,1000 & 1200mm width Models available
- Double Sided Versions available
- Complete with Padded Carry Case for Protection
- Shorter (1500mm) options available for Shopping Centres etc.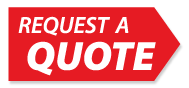 Cheap Pull Up Banners Print Australia, Cheap Pull Up Banners Print Perth, Cheap Pull Up Banners Print Sydney, Cheap Pull Up Banners Print Melbourne, Cheap Pull Up Banners Print Brisbane, Cheap Pull Up Banners Print Adelaide, Cheap Pull Up Banners Print Darwin, Cheap Pull Up Banners Print Hobart, Cheap Pull Up Banners Print anywhere in Australia, Cheap Pull Up Banners Print Design, Cheap Pull Up Banners Online Print, Cheap Chinese Pull Up Banners, Cheap Mandarin Pull Up Banners, Cheap Pull Up Banners Digital Print, Cheap Pull Up Banners Print Next Day, Cheap Quality Pull Up Banners Print, Cheap Pull Up Banners Print Affordable, Cheap Pull Up Banners University Orientation day, Cheap Pull Up Banners For Retail Display, Cheap Pull Up Banners Print For Department Office, Cheap Pull Up Banners For Company Showroom, Cheap Pull Up Banners Wanted, Cheap Pull Up Banners Print For Workshop, Cheap Pull Up Banners Print For Real Estate, Cheap Pull Up Banners Print For Bulk Price, Cheap Pull Up Banners Print Essential, Cheap Pull Up Banners Print for Merchandise, Cheap Annual Dinner Pull Up Banners, Cheap Industrial Pull Up Banners, Cheap Gas Company Pull Up Banners, Cheap Mining Pull Up Banners, Cheap Pull Up Banners Print Now, Budget Affordable Pull Up Banners Printing, Budget Quality Pull Up Banners Design